Who We Are
Designers, Developers and Problem Solvers
Our team thrives on building exceptional omnichannel customer experiences.
Dedicated to finding the right solution for your needs
At the very forefront of strategic, digital and creative capabilities, MEA is an award-winning full-service agency. Our team craft exceptional user experiences for web and mobile and take an integrated and strategic approach to advertising, public relations, graphic design, media services, brand and strategic marketing, production, and promotions.
MEA has developed and released hundreds of native mobile app and website projects with millions of users all around the world.
Our work includes successful projects with major brands around the world including T-Mobile, Kodak, Levi's, Rip Curl, MTV Press, Samsung, The Warehouse Group, Waikato Tainui, AUT, The University of Otago, The University of Waikato and many more.
Recognition
Waikato Business Awards
Winner Global Operator Award 2016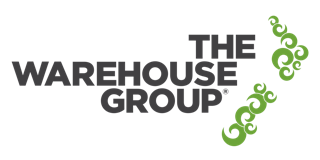 The Warehouse Group
Innovator of the Year 2016
NZ Hi-Tech Awards
Finalist 2014 AND 2016
Deloitte Fast 50
Regional winner technology 2015
All of Government Services
All-of-Government Services (AOG)
Selection for the All-of-Government Web Services Panel (WSP) and the All-of-Government Design Services Panel (AOG) is recognition of our capability, credibility, and our position in the market as an expert service provider.
All-of-Government Services panels let agencies hire panel members without going through a full tender process. As a result, they save time and money. All New Zealand state sector agencies can use the panel. This includes, among others, Public Service departments, Crown agencies, local government authorities, health boards and school boards.
Web Services Panel (WSP)
The Web Services Panel is an all-of-government approved panel for developing websites and applications.
All-of-Government Design Services
The AOG Design Services is a panel of providers who offer design strategy and production, as well as project, account and relationship management.
Join our team
We're always on the lookout for interesting and talented people
Send your CV to jobs@we-are-mea.com and we'll get back to you if something suitable comes up.